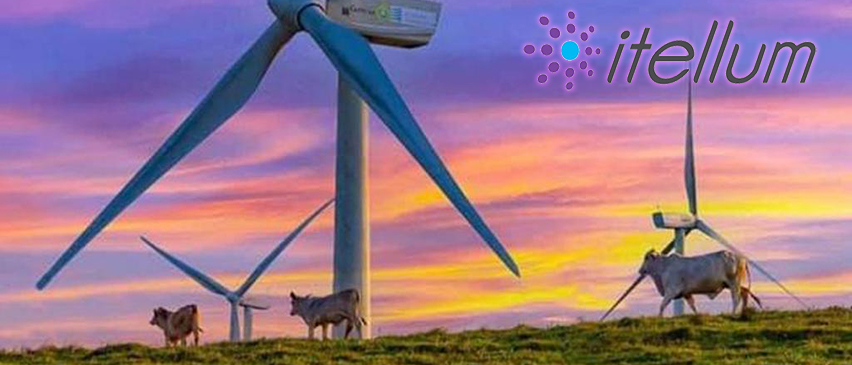 Reliable Satellite Internet in Tilarán
Driving toward the town of Tilarán, with its rolling hills and windmill farms, is almost like being in a different country. It's cooler, gets more rain and wind, and the weather seems to stay that way. The seasons don't seem to change as much as they do in the rest of the country. It is a very clean and charming town, and the people form a tight-knit community. The surrounding terrain is an ideal agricultural setting with large ranches producing some of the best cattle and horses in the country. Life in the #Tilarán area seems very peaceful and wholesome, yet it is also the venue for several festivals and a very popular bullfighting show where the best cattle ranchers in the country attend. With Lake Arenal only minutes away at the neighboring town of Tronadora, sports activities such as bike tours around the lake, horseback riding, fishing, windsurfing, and kayaking are popular with locals and visitors.
The windmills are numerous due to the consistent winds creating a large percentage of the area's electricity and also creating employment in the area. What is not so consistent is access to a reliable Internet source. But that's a concern that can quickly be put to rest with rural satellite internet.
Why wait for Fiber Optic Internet?
If you live in an area that is not very populated, you may wait a long time for the fiber optic network to come to you. Most companies won't invest in terrestrial infrastructure if there are not enough customers. It just isn't viable. But with the Internet via Satellite, there is no infrastructure on the ground — just a dish receiver and a modem.
Who is providing High-Throughput Satellite Internet and How?
The internet service provider Itellum is providing the service to #Tilarán. In fact, they are providing it to 97% of the country using HughesNet's Jupiter2 satellite.
Why are they doing this?
Tim Foss, Founder, and CEO of Itellum explained the company's mission last year, "We will connect as many under-connected and disconnected students, teachers, schools, health facilities, rural towns, beaches, parks, and Indigenous zones as quickly as possible throughout Costa Rica with HughesNet High-Speed Satellite Internet. Itellum has a greenfield opportunity to quickly begin connecting the forgotten, ignored, and overlooked rural zones."
Is Fast Satellite Internet reliable in Tilarán?
Tilarán does get a lot of rain. However, contrary to satellite setups of the past, new technology, coupled with the professional installations of Itellum experienced technicians, minimizes water infiltration giving you Reliable Satellite Internet and Broadband.
Is there really a use for this on a ranch?
Absolutely. Many web-based agricultural systems allow you to monitor crop yield, learn more about sustainable farming practices, monitor livestock, tractor maintenance, and more via Satellite Broadband Internet.
We already have DSL-based internet at our business. Why would we need this?
Having the Best Satellite Broadband Possible acts as a robust backup system should your primary system go down. This is a necessity for companies that rely on constant connectivity and ensures seamless operations while at the same time increasing productivity.
How can Itellum's service help the community?
Think about the medical facilities, emergency response teams, and schools. Itellum provides Secure and Fast Satellite Services so that these entities can operate more efficiently with the ability to exchange sensitive data safely and quickly. Schools can take advantage of distance learning programs that benefit both teachers and students.
As Costa Rica's only High-Speed Satellite Internet, Itellum has kept the promise of its mission and has completed well over 400 installations in the last year. This proves their commitment to provide rural communities like #Tilarán, with the Fastest Satellite Internet Available. So you don´t have to wait more. Contact us now!
Itellum Google Web Stories