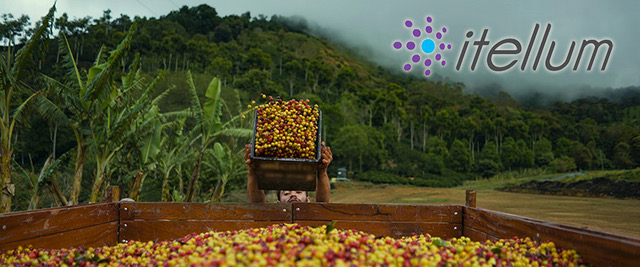 Santa Maria de Dota – Would you like Internet with a cup of Coffee?
The morning sun kisses the mountain slopes and you can hear the songs of the birds as they fly from tree to tree. Santa Maria de #Dota is a typical small town with basic amenities; a church, a bank, a school, a central plaza, and a few shops and restaurants. The canton of Dota is famous for its delicious high-quality coffee. However, the rich volcanic soil here also produces apples, cherries, peaches, and avocados. Surrounded by nature with green lush mountain vegetation, rivers and waterfalls, and some of the best bird-watching in the country with some 200 species, this setting is quite idyllic and would seem a lovely place to live. And it is. The only thing people here might crave is a better connection to the outside world. Up until this time Santa Maria de Dota has had poor internet connectivity or in some areas no #Internet at all! However, Costa Rica's only High-Speed Satellite Internet is making an entrance as you read this. Pour yourself a cup of coffee and let's chat.
Did you know that Itellum, an Internet service provider in Costa Rica, has been designated the official provider of High-Throughput Satellite Broadband? It's an exciting development and is great news for homes and businesses in remote areas. Itellum has employed the HughesNet Jupiter 2 satellite which covers 97% of the country.
It's no secret that rural and remote areas can sometimes be underserved when it comes to internet access. Terrestrial broadband depends on physical infrastructure like telephone lines and cable networks, which are not always available in rural areas. Cable, DSL, and Fiber optic Internet is a wired infrastructure which is a big expense for an ISP. Many companies will not entertain supplying this service to remote areas and if they promise to in the future, the wait time can be years!
Satellite Broadband Internet is beamed directly to your home or business from orbiting satellites, which means there is no need to wait for your area to be wired. Have another sip of coffee and we'll review a few reasons why the Internet via Satellite is a good idea for remote and rural areas of Costa Rica.

Rural Satellite Internet is Reliable
High-Speed Satellite Broadband Internet has more reliable connection speeds since it is not subject to fluctuations and outages caused by weather or other external factors. Santa Maria de Dota can experience some severe weather conditions but this is not a concern because of new technology and professional installation. It is also not shared from a hub with all your neighbors which can cause severe bottlenecks.
Secure and Fast Satellite Services are Perfect for Sensitive Information
Businesses don't have to install additional cabling or invest in additional equipment in most cases and Itellum technicians can have the system up and running quickly causing little or no downtime. Companies can have better communication with customers using video calls as well as cloud computing services which allow them to store their data safely off-site instead of relying on local servers which could be easily compromised by malicious software or hackers.
Reliable Satellite Internet and Broadband is an Advantage for Education
Local schools as well as distance learning programs can become accessible for those who wish to continue their studies from home instead of having to travel long distances for specialized classes. Teachers in the immediate area have access to a wider variety of information to enhance their course materials and students gain entrance to a greater database for research in their studies.
In-home Entertainment and Information
Playing games online, streaming movies, and downloading music for parties can be fun for the entire family and friends. Operating a business from your home becomes an achievable endeavor and with the Fastest Satellite Internet Available, your success rate is vastly improved.
The Best Satellite Broadband Possible offered by Itellum right now in Santa Maria de Dota and surrounding areas can be a powerful tool for businesses, schools, banks, and households. As iTellum expands its Fast Satellite Internet offerings across Costa Rica, its vision to "bridge the digital divide" is becoming a reality and it tastes very good. Contact us now!