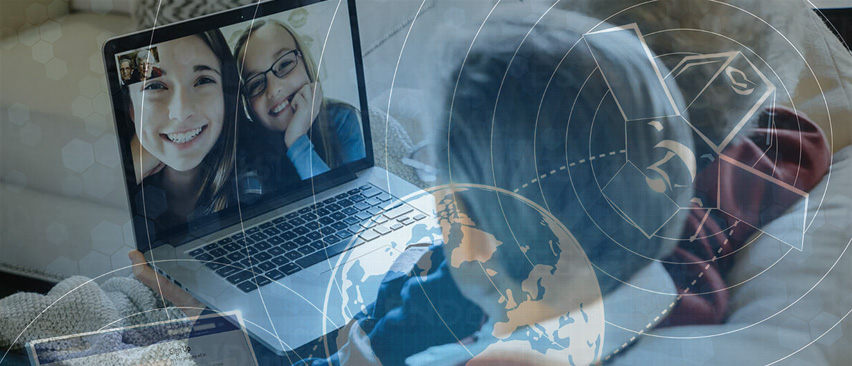 Internet Options in Costa Rica
If you're one of those digital nomads who just can't live without a good internet connection or you live here and are not happy with your internet service, never fear – iTellum has got you covered. Whether you're looking for high-speed fiber-optic broadband, or High-Throughput Satellite Broadband we'll give you the best internet options in Costa Rica. You might be surprised at how many different ways there are to stay connected here!
Like many countries, there are a variety of internet options in Costa Rica available. Depending on your needs and budget, you can choose from a variety of providers that offer different speeds and packages. In this post, we'll go over the different types of internet access in Costa Rica, as well as the cost and what to expect. Keep in mind that these are just general guidelines – prices and availability may vary depending on your location. So whether you're a resident or just visiting for vacation, read on to learn more about the best internet options in Costa Rica!
Types of internet service in Costa Rica
Technology is no stranger to Costa Rica and the country has embraced internet technology enthusiastically for many years. The Global Fixed Broadband Internet Speed of Costa Rica ranked 63 (in the world) as of January 2022 in a study by Speedtest. However, it should be noted that there are still many remote areas that have limited service or totally lack service! Let's explore the type of connectivity available here.
There are many internet providers in Costa Rica and the process of choosing the one that suits your requirements can be daunting. Services can vary from dial-up to cable to fiber-optic broadband and everything in between. Not all providers are created equal and so Costa Rica internet quality can vary greatly. Some providers offer mobile connectivity only, others cater only to businesses, many offer packages offering TV, internet, and mobile, and some offer Internet via 1:1 International Fiber Optic and High-Speed Satellite Broadband Internet, to both commercial entities and residential, such as iTellum.
How to choose the best internet service for your needs
One of the factors that should be taken into consideration when choosing your provider is a company that has the fastest, secure, and most reliable internet service in your location. And in Costa Rica, location can be a decision within itself. If you already have your location whether it be your permanent home or your business, that is likely to remain a constant. Your decision will be narrowed down to those internet providers that can provide service in your area. But if you are planning to be a digital nomad or visiting as a tourist, you are at the mercy of the internet service that your hotel or rental property has already installed. If you find yourself in a situation where your internet connection is insufficient and the owner of the property is open to change, we will offer you some suggestions later on in this blog.
Urban areas such as those in the central valley of Costa Rica have the most variety of internet service providers. Some of the company names you may come across are Kolbi (a government enterprise), Tigo, Claro, Movistar, Cable Tica, iTellum, Navegalo, and Cablevision. There are many more and many of them are location specific.
A geographic overview of the country uncovers some areas that have little to no internet connectivity. Even with well over 200,000 kilometers of fiber optic cable in the country, there are many areas where installation is simply not feasible. iTellum addresses the need for remote internet in Costa Rica with their introduction of High-Throughput Satellite Broadband with coverage to these "neglected" areas. By utilizing the HughesNet Satellite named Jupiter 2, iTellum can offer rural satellite internet and even off-grid internet to those homes and businesses that had limited or no internet access in Costa Rica before.
Internet Costs in Costa Rica
Many of these ISPs offer fast speeds and reasonable prices. However, the price is immaterial if the speed and stability are not there. Internet prices can vary depending on the package you select. But listing all the offerings from the different companies would be a waste of time without doing some research on the consistency of service and the rate of customer satisfaction. That is a whole other article in itself and we will do a blog on that as well.
Suffice it to say costs can vary widely within the GAM (Greater Metropolitan Area) as well as in the outlying areas and coastal areas. However, across the board, the prices for the various services offered are less than in the US or Canada including those for commercial internet in Costa Rica.
Internet Service Versus Customers Service
With the number of service providers out there it should foster a competitive market that strives to bring bigger and better offerings to the buying public. Although that process seems to be working, and the quality of internet service is generally improving, it's important to look at the customer service side and what happens when your system goes down. Is there a number you can call to help resolve the problem? Make sure the offices of your provider are in Costa Rica. Response time is shorter and the opportunity for errors is less if the request doesn't have to be relayed across borders and departments.
Customer service is a major part of any internet provider. If internet service is "spotty" or goes down entirely this can cause havoc in any work or home environment. Availability and knowledge of qualified customer service and technical service staff to take your call can make the troubleshooting experience fast and enjoyable.
The Last Byte
So there you have it. An overview of internet options in Costa Rica. You can find out even more here. iTellums internet services, whether it's fiber-optic or satellite broadband, have you covered with fast, secure, and stable internet with reliable customer service that can get you back up and running in record time. Costa Rica's internet quality is given a boost from Costa Rica's only high-speed satellite internet service.